"the world at 7 a.m. " is a project which offers you to view beautiful pictures and movies from all around the world shot and edited by Ayumu Kurashima ( micronheads ). Along my round-the-world trip, I've ( and will ) taken an heaps of photographs and videos which expose the real lives of the world.
The reason why I take movies in the morning is quite simple. I believe that we can see real lives and cultures especially in the morning. Local people starts their new days, and it doesn't look like touristic. Old guys gather at local food shop on the street, chat with neighbors with tea or coffee, and many children head to school.  
Each movies is only one minute.  Just and only in one minute, I hope they will take you to a journey where locates far away from your home.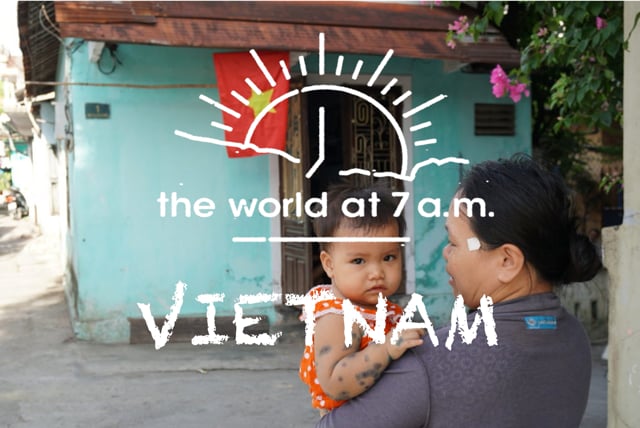 Vietnam at 7 a.m.
Laos at 7 a.m.
Myanmar (Burma) at 7 a.m.
Vietnam at 7 a.m.

Country : Vietnam

City : Da Lat, Hue, Ninh Binh, Hai Phong

Date : August, 2017

  This is my travel footage from 3 weeks trip to Vietnam in August 2017. I traveled from Ho Chi Minh city(Saigon) to Hanoi by bus and train. I was fortunate to stay with a very welcoming family almost every city with couchsurfing. I'll never forget the beautiful people, culture and landscape of this country.

Laos at 7 a.m.

Country : Laos

City : Muang Ngoi, Nong Khiaw, Luang Prabang, Vang Vieng

Date : September, 2017

This is my personal travel footage from 2 weeks trip to Laos in September 2017. I traveled from Hanoi, Vietnam to Luang Prabang by bus, it took more than 27 hours. I stayed there couple days to take rest and chill and then head to North by bus and boat. The small village named Muang Ngoi was amazing. the remote village is located along the river (branch from Mekong River) and mountains. I definitely loved that beautiful country. Everything surrounded me was perfect. Local people gave me incredible warm smile every time and the food were so amazing. Even one day I had a lunch at local restaurant, they gave me lots of glass of beer! They couldn't speak English well, but it didn't matter. And on the footage, you can see the traditional monk's begging. As the sun rises , Buddhist monks depart from their temples to gather their daily meal. This daily ceremony is both peaceful and spiritual and gives you a unforgettable opportunity to experience an ancient Lao tradition.